How to Style Your Jordan 1s: Fashion Tips and Outfit Ideas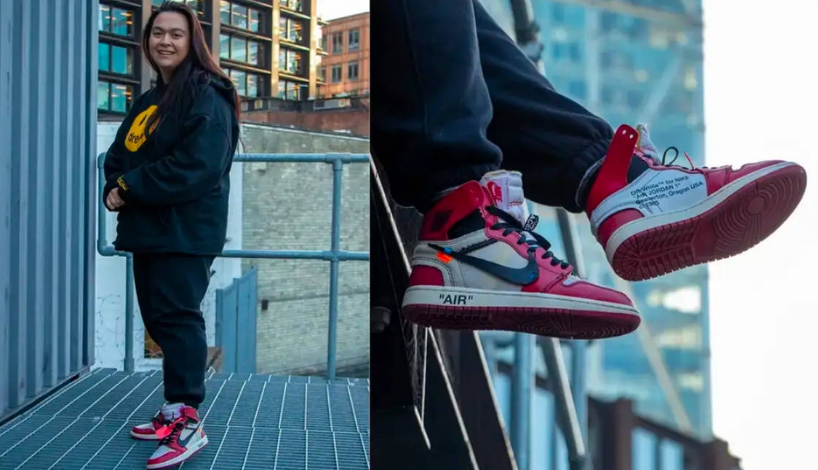 The iconic Jordan 1s have transcended the basketball court to become a timeless fashion staple. These classic sneakers, known for their bold design and rich history, offer endless possibilities for styling. Whether you're a sneakerhead or a fashion enthusiast, learning to rock your Jordan 1 confidently can elevate your streetwear game to new heights. In this article, you can dive into some fashion tips and outfit ideas to help you make a bold statement with your favorite kicks.
1. Embrace the Classic: Casual Cool with Jeans and a Tee
Sometimes, the best way to let your Jordan 1s shine is by keeping it simple and classic. Pair your kicks with a well-fitted pair of jeans and a comfortable tee for an effortless and casual look. Roll up the cuffs of your jeans slightly to draw attention to your sneakers and let them take center stage. This laid-back ensemble is perfect for everyday wear, and you'll feel confidence as you strut your stuff in style.
2. Sporty Chic: Effortless Style with a Sweatshirt Dress
Consider pairing your Jordan 1s with a sweatshirt dress for a sporty yet chic look. This trendy outfit effortlessly combines comfort and style, making it perfect for running errands or meeting up with friends. Throw on a denim jacket or a sleek bomber for an extra layer of flair, and you're ready to take on the day in style.
3. Streetwear Statement: Oversized Hoodie and Joggers
Channel your inner streetwear icon by donning an oversized hoodie and a pair of joggers with your Jordan 1s. This edgy and fashion-forward look exudes confidence and attitude. Add a snapback or beanie to complete the streetwear vibe, and you'll turn heads wherever you go. Revel in the boldness and individuality of streetwear fashion, like expressing your unique personality through your impeccable style.
4. Effortless Elegance: Blazer and Tailored Pants
Who said sneakers couldn't be classy? Elevate your Jordan 1s to a new level of sophistication by pairing them with a well-tailored blazer and dress pants. This unexpected pairing strikes the perfect balance between formal and casual, making it an excellent choice for semi-formal events or even a stylish night out.
5. Feminine Flair: Flowy Skirt and Crop Top
Consider styling your Jordan 1s with a flowy midi skirt and a crop top for a touch of femininity. This chic ensemble adds a playful and trendy twist to your sneakers, perfect for those days when you want to feel a bit more girly without sacrificing comfort.
6. Opt for Minimalism
While Jordan 1s are known for their bold design, they can also be styled in a minimalist fashion. Create a sleek and modern look by pairing your sneakers with neutral-toned clothing. An all-black or all-white outfit with Jordan 1s can be equally striking and sophisticated, making them a versatile choice for various occasions.
7. Mix and Match with Patterns
Set your creativity free by combining various patterns and textures in your outfits with your Jordan 1s. Pair the sneakers with a patterned shirt or jacket for a daring and eclectic look. Stripes, checks, or even floral prints can add an element of uniqueness to your outfit, showcasing your style and flair.
8. Make a Statement with Bold Colours
Jordan 1s come in various eye-catching colourways, making them the perfect statement piece for any outfit. Embrace the boldness of the sneakers by creating a monochromatic look that revolves around the colour of your Jordan 1s. For example, if you have a vibrant red pair, consider wearing a black outfit with red accents to let the shoes steal the show.
In Conclusion
Your Jordan 1s are more than just shoes; they're a canvas for your unique fashion expression. From casual cool to sporty chic and streetwear statements to effortless elegance, there's a world of fashion possibilities waiting to be explored. Embrace the versatility of your Jordan 1, and let your personal style shine through with confidence and flair. Whether heading to the streets or strutting through life, your sneakers will be your trusted companions, ready to make a bold fashion statement with every step you take. So, grab your Jordan 1s, mix and match your outfits, and enjoy the endless fashion adventure that awaits you. Happy styling!
Author Name: Junaid Akbar