Cox Internet is Now Faster at the Same Price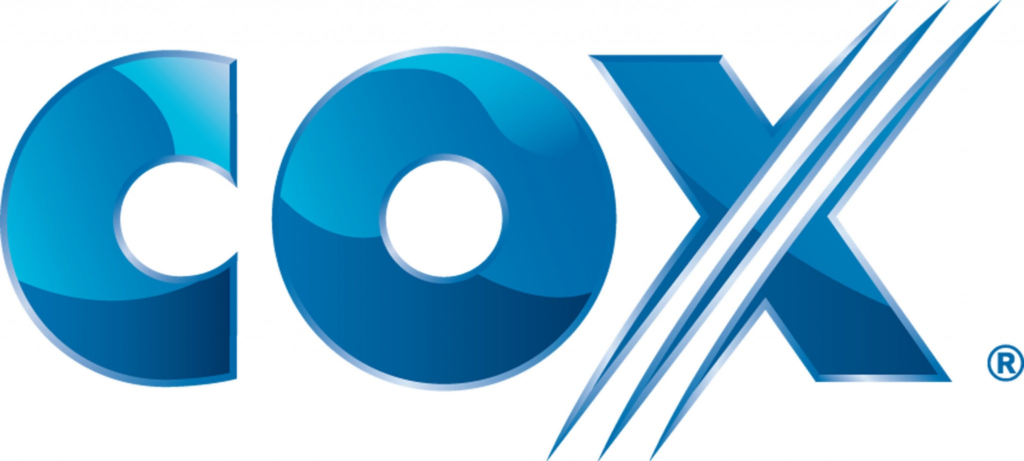 Cox recently announced that it's increasing speeds for two of its most popular tiers at no additional cost. The 150 Mbps plan has been upgraded to a max speed of 250 Mbps while Cox's most popular 250 Mbps plan now features a max speed of 500 Mbps. These upgrades make Cox Internet faster for new customers and 75% of existing subscribers already on these plans.
Cox has also upgraded its offerings according to the upgrade. It now offers five internet plans, with speeds ranging from 100 Mbps to 2 Gbps. This article covers the new Cox internet plans and looks at some of the recent improvements to Cox's network that have made these upgrades possible. Let's start with a review of Cox's updated plans.
New Cox Internet Plans
Go Fast: Affordable and Reliable Internet
Go Fast is the plan for you if you are looking for a low-cost and dependable internet service. For only $49.99 a month, you can enjoy a maximum download speed of 100 Mbps. You also get Panoramic WiFi Gateway, which provides seamless WiFi coverage throughout your home. There are no annual contracts or cancelation fees and you can try Go Fast for 30 days and get your money back if you're not satisfied.
Go Faster: More Speed for More Devices
If you have multiple devices at home or need more speed for your online activities, Go Faster is the plan for you. After the recent upgrade, this plan now features a maximum download speed of 250 Mbps for $69.99 a month. You also get the same benefits as Go Fast, such as Panoramic WiFi Gateway, no contracts, and a 30-day money-back guarantee.
Go Even Faster: Super-fast Internet for Everyone
This is Cox's most popular speed tier that's now twice as fast, featuring a max download speed of 500 Mbps for $89.99 a month. This plan is enough for 4K streaming, VR gaming, cloud computing, and other bandwidth-requiring modern tasks. Other benefits of Cox Internet such as Panoramic WiFi Gateway, no contracts, and a 30-day money-back guarantee are included.
Go Super Fast: Gigabit Internet for Power Users
With 100% of its network now meeting DOCSIS 3.1 specifications, Cox offers its gig internet product almost everywhere it serves. At a standard price of $119.99 per month, this plan features a max download speed of 1000 Mbps and a max upload speed ranging from 35 to 1000 Mbps depending on the local network architecture. This plan currently has a promotion for new customers, which brings the price down to $109.99 per month for the first 24 months. Suffice it to say that all the perks of slower tiers are included.
Go Beyond Fast: The Ultimate Internet Experience
Cox is working towards fiber and DOCSIS 4.0-powered hybrid fiber-coaxial internet for the future of connectivity. In some areas, it's already able to offer a new 2 Gbps product for $149.99 a month. This speed gives you a pass to the best experiences the internet has to offer such as VR/AR/MR, cloud gaming, metaverses, and more. However, this plan is only available in select areas at the moment. You can call Cox customer service to ask about its availability.
Panoramic WiFi Now Included with All Plans
Cox Panoramic WiFi is a leased gateway from Cox that has a WiFi 6 router and DOCSIS 3.1 modem built into it. It provides wide coverage and can support the fastest speeds provided by Cox. Panoramic WiFi equipment is now included with all Cox Internet plans for 24 months, adding up to $336 value in total. Some of the features of Cox Panoramic WiFi include:
Whole-Home Coverage: Cox Panoramic WiFi has a powerful router that can provide comprehensive coverage throughout your home.
Advanced Security: The Panoramic WiFi system comes equipped with Advanced Security, which includes features such as network-level security, real-time threat detection, and smart device monitoring.
Equipment Upgrade Every Three Years: Subscribers have the option to upgrade their equipment every three years, and the best part is that there are no upgrade fees involved.
Elite Gamer Service Included: Elite Gamer is a GPN that optimizes your network for gaming by routing the game traffic to the service through a shorter route. This reduces lag and enhances your overall gaming experience. One Elite Gamer account is included with Panoramic WiFi.
Option to Add Panoramic WiFi Pods: One router may not be enough to provide wall-to-wall coverage in homes with larger layouts or challenging architectural features. Panoramic WiFi Pods are routers that provide WiFi coverage to different areas of the house from different locations. You purchase Panoramic WiFi Pods at $129.99 each from the Cox website.
Recent Cox Network Upgrades
Deployment of Remote PHY Devices
According to a March 2023 report by Fierce Telecom, Cox has deployed Remote PHY Devices (RPDs) across more than half of its network to upgrade to a distributed access architecture (DAA). RPDs are devices that move the physical layer of the cable network from the headend or hub to the fiber node, closer to the customer premises. This can increase the spectral bandwidth and improve the signal quality for both downstream and upstream channels. Cox is also enabling mid-splits with RPDs, which increase the upstream bandwidth by shifting the frequency split point to 85 MHz or higher.
Cox's deployment of RPDs is part of its network transformation strategy to deliver faster speeds, lower latency, and more reliable service to its customers. Cox has also been collaborating with CableLabs and other cable operators to develop and adopt industry standards and best practices for future cable networks.
Implementation of Fiber Networks
In addition to upgrading its existing network infrastructure, Cox has been implementing new fiber networks in various markets to bring symmetrical speeds to more customers. Fiber networks use optical fiber cables to transmit data using light signals, which offer higher bandwidth, lower latency, and better reliability than other transmission media. Fiber is the principal upgrade to cable as it can also support other applications and services, such as TV, streaming, smart home, cloud, edge computing, security, managed services, and mobile.
Cox has been deploying fiber networks in different ways, such as fiber-to-the-premises (FTTP), fiber-to-the-node (FTTN), and fiber-to-the-curb (FTTC). FTTP is a technology that delivers broadband internet service directly to homes or businesses using optical fiber cables instead of copper wires or coaxial cables. FTTN and FTTC deliver services to a neighborhood node and nearby a curb or pole respectively. Copper wires or coaxial cables are used to connect to homes.
Acquisition of Unite Private Networks
In July 2023, Cox completed the acquisition of Unite Private Networks (UPN), a leading provider of high-bandwidth fiber-based communications networks and related services in 21 states. UPN's network spans more than 12,000 route miles of fiber optic infrastructure connecting more than 300 communities.
The acquisition of UPN enhances Cox's network capabilities and expands its reach to new markets and customers. Cox plans to integrate UPN's operations with its existing business division, Cox Business.
The Future of Cox Internet
Commitment to 10-Gig Symmetrical Speeds
In February 2023, Cox formally announced its commitment to "10G," an initiative powered by CableLabs that will enable symmetrical speeds of up to 10 Gbps over existing cable networks. Unlike its competitors Comcast Xfinity and Charter Spectrum, Cox plans to adapt both fiber and DOCSIS 4.0 to reach the 10G milestone.
DOCSIS 4.0 is the latest version of the Data Over Cable Service Interface Specification that will enable cable operators to deliver multi-gigabit symmetrical speeds over their existing HFC networks by using higher spectrum bandwidth and improved modulation techniques. Cox's network already meets some of the prerequisites of DOCSIS 4.0, such as a distributed network architecture and mid-splits. It plans to bring speeds up to 4 Gbps by 2024 as it works towards full DOCSIS 4.0 deployment.
Towards 100% Fiber Internet
Fiber is the best media for data transfer we have right now. Other technologies may keep up for a while, but eventually, the internet will be powered by fiber everywhere. Cox has a vision of delivering 100% fiber internet to all its customers in the future. It's working towards its vision by investing in its network infrastructure and technology, expanding its fiber footprint, and partnering with other fiber providers. Pure fiber internet is Cox's long-term goal.
Conclusion
As one of the leading ISPs in the US, Cox is playing its part in the future of connectivity by bringing faster speeds throughout its service areas. With DOCSIS 3.1 deployed across 100% of its footprint, Cox has been able to afford increasing speeds for its two most popular speed tiers without increasing the cost, making the internet faster for nearly 75% of its customers. It's also working towards 10G with DOCSIS 4.0 technologies and deploying fiber to bring symmetrical speeds in more areas.
Cox still markets its plans at standard rates and includes extra perks for new customers. Its current internet plans for new customers deliver more value than ever before.